Active-shooter drill between classes helps prepare students for emergencies
Hang on for a minute...we're trying to find some more stories you might like.
Watkins Mill High School conducted an active-shooter drill on Thursday during the five-minute transition time between classes with an announcement for all students to go into the nearest classroom and into a lockdown.
"I do feel [active-shooter drills are] necessary even though some kids may not take it seriously," principal Carol Goddard said. "If the day ever came, you would still know what to do even if you didn't participate fully… About 99 percent of our kids did exactly what they needed to do [and] took it seriously. Staff took it very seriously." 
"It's very important just like we do fire drills," junior Jwoyal Ranjit said. "A fire could happen any time, a shooting can happen anytime. It's important that we know what to do if there's a shooter, but also it shouldn't have gotten to this point in the first place. We should've solved the gun and shooting problem long ago." 
"This is helpful only because there has been a big issue happening in today's society and this will help prepare everyone," junior Luis Amaya said.  "It's too common to the point that having this drill benefits everyone. [Since the drill is] happening at a random time… This will teach us that this situation can happen at any moment."
Ranjit believes that these drills should not be random to prevent chaos. "If people hear about this unplanned… people are going to freak out. They're not going to follow protocol," Ranjit added. The timing of the drill was decided because shootings are most likely to occur while students are outside of the classrooms.
Active-shooter drills were created after the Columbine massacre in 1999, during which 12 students and one teacher were killed, with an additional 21 injured. "I think it was great doing it during the transition… we just need to work on the execution," history teacher Max Bero said. 
"We have to think about high traffic areas. My class is right next to the mixing bowl and I ended up with 50 to 60 kids in my room, whereas some teachers further from the mixing bowl had five or six kids in their rooms," Bero added.

Hits : 441
About the Writers
Nana Osei Tutu, Editor-in-Chief
Nana Osei Tutu is a Senior at Watkins Mill and is one of the Co-Editor In Chiefs of The Current. She is involved in many programs at the mill as well ...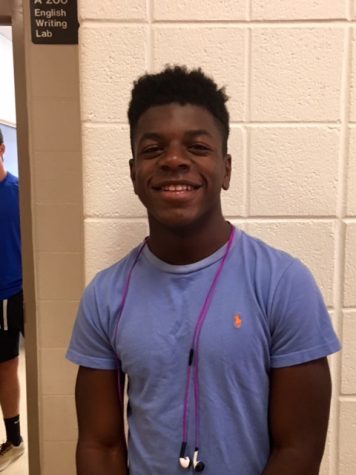 Hezekiah Likekele, News Editor
Hezekiah Likekele is a junior writer for Watkins Mill High School Current. He is primarily a sports writer but can also be a great addition for news and...