Staff share their High School Prom experiences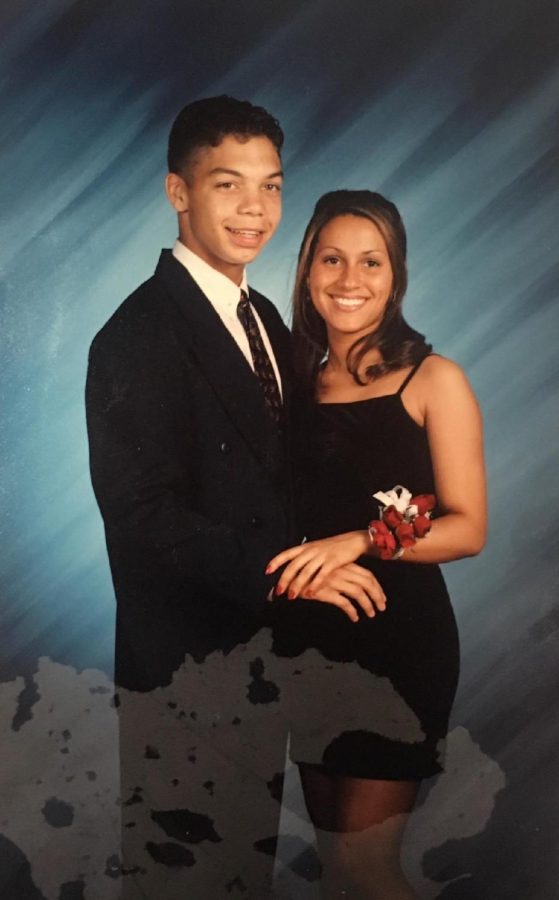 Her corsage lays in his sweating palms. Her dad opens the door when he knocks; his body starts to shake. As she walks down the stairs, he can feel his knees getting weak.
She took his breath away on prom night, and again on their wedding day.   
Varsity football coach Mike Brown went to Watkins Mill High School. He attended his senior prom in 1997 with his date Demetria Parks.
When Brown saw his date his heart skipped a beat. He won prom king and his date won runner-up princess. Though he wished Parks would've won prom queen, it was still a memorable night.
After meeting at Montgomery Village Middle School in the eighth grade, Brown and Parks fell for each other. Brown wore a black tuxedo and Parks wore a black dress. Parks also wore a black dress years later when the couple married and she became Mrs. Demetria Brown.
Science teacher Vincent Naylor met Special Education teacher Patricia Rawley (later Naylor) in Latin class in 1972 and forty-six years later, they are happily married.
Naylor and Rawley went on their first date on May 6th, 1972. The very next day Naylor told his best friend that he met the girl he would marry.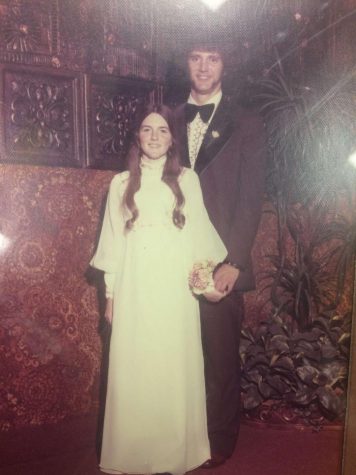 In 1973, Naylor and Rawley attended Metuchen High School's senior prom in New Jersey. Naylor wore a brown tuxedo with a ruffled shirt and a banana tail. The day after prom was fun because everyone went to the beach and hung out. The theme of their senior prom was the song "Color my World" by Chicago, and that song came to be the Naylor's wedding song.
Not everyone gets to enjoy the fairy tale of marrying their prom date, but prom is still a memorable time.
Government teacher Maxwell Bero attended his senior prom in 2008 at St. John's Prospect Hall with a group of friends. Bero remembers the quarterback showing up dressed in a civil war general's outfit, complete with facial hair, double-breasted buttons, and a sword cane.
Though a memorable prom, Bero wishes the venue would've been more open because it felt too closed off and it would've been more enjoyable if it was open all the way through.
Athletic Director Reggie Spears went to Paint Branch High School and attended his under the sea themed prom in 1989 at a venue by Columbia Mall. Spears went with his date Eugenie Charles and a group of friends.
For prom, he purchased and customized a black tuxedo while Charles wore a red polka-dot dress. "We had a live band, a DJ, and I just know we had plenty of food, it was almost like we didn't have to spend money to go out to dinner but we did,"  Spears said.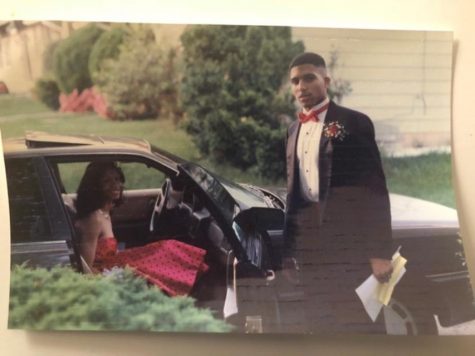 However, Spears wasn't a fan of how stressful it was. He wished that the whole process was a lot easier. "I just didn't like the whole hype, it was almost like everything was choreographed," Spears said.    
English teacher Richard Courtot attended his high school prom in 2009 at Altoona Area High School in Pennsylvania. Courtot went with a group of friends and with his date Kaitlyn.
He wore a black tuxedo with pinstripes, a blue vest, and tie. His date wore a long, flowy, baby blue dress. When Courtot saw his date, he reacted similarly to a cartoon character. "You know how in cartoons, like jaws hit floors and like they make that AWOOGA sound? Yeah, [my reaction] was similar to that," Courtot said.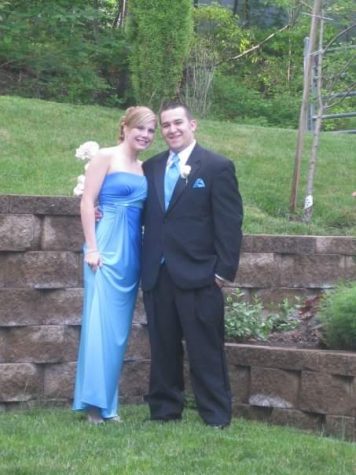 "If you're a senior, you shouldn't miss [prom]. It's one of the things that you should do," Courtot added. "But if you're an underclassman, don't sweat it until you become a senior."

Hits : 1940
About the Writers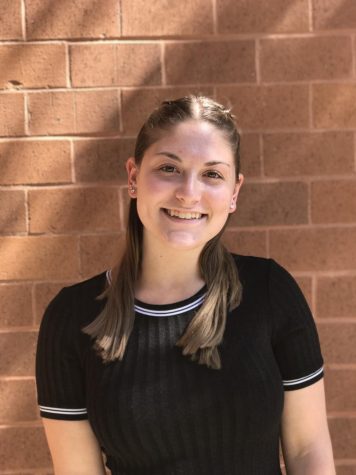 Jade Pinkowitz, Editor-in-Chief
Jade is a senior at Watkins Mill High School and Editor-in-Chief for The Current. She is a four-time varsity girls volleyball player and involved many...
Fatima Silimana, Opinion Editor
Fatima Silimana is a senior at Watkins Mill High School and an Opinion Editor for The Current. She's also involved in student leadership and the Minority...