'Rines spring sports prepare for competitive seasons, look to grow as student-athletes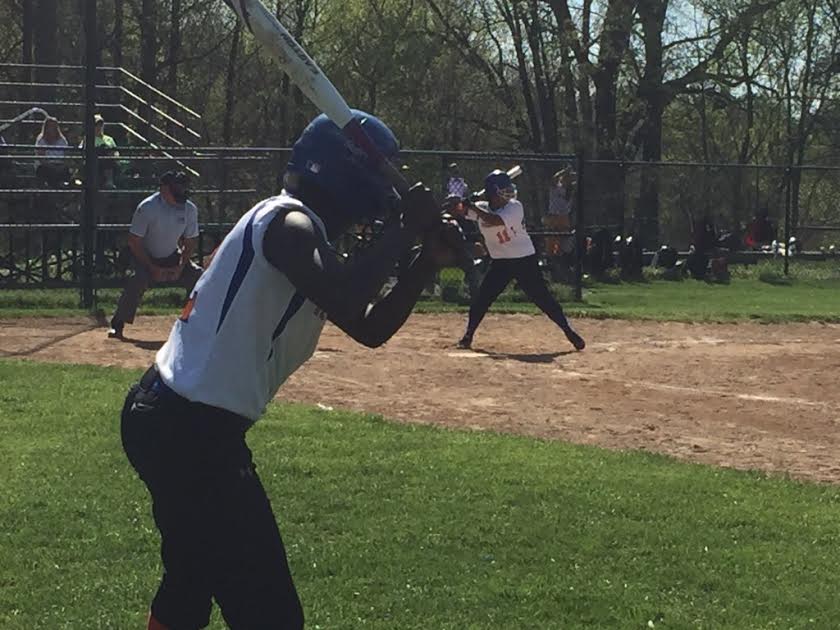 Wahelah Butler, Jovani Rivas, and Brandon Smith
February 27, 2018|92 Views
High school athletes may not get to train for the spring season in Florida like the pros do, but Watkins Mill High School's spring athletes aren't letting the cold weather stop them from getting ready.
Returning track and field junior Jada Sobratti has been preparing herself since November and recently broke a school record for indoor track. She has been training and eating right to reach her goal of getting to the Olympics.
"As long as I keep practicing to know how to get out my blocks, then I'll be fine," Sobratti said. As advice to other aspiring athletes, Sobratti added that it's important to "keep up your endurance," during the off-season.
Senior baseball player Alex Labeach is ready for his last year of varsity baseball. Labeach said that the new baseball coach Michael McMillen "is going to be a great influence to the program."
For boys lacrosse, they have big plans for the upcoming season. "There's no reason why they can't compete for a regional championship this year," head varsity lacrosse coach Maxwell Bero said. He has high hopes for his team this season, but also expects them not to leave any doubts on the field at the end of the season.
Junior lacrosse player Jordan Gaboton has been going to conditioning every Tuesday and Thursday to get in shape for the upcoming season. During the season, "you have to know each person and how they play individually in order to know their strengths [on the field]," Gaboton said.
Boys volleyball season is also approaching and senior Naing Oak is ready. "Being surrounded by people that have your similar interest [is what makes a team]," Oak said. Communication can be one of the main challenges on the team, but as long as they work together, they can accomplish anything.
Senior lacrosse player Fiona Franke is also making her last season on the field one to remember. "My goal is to make the most of my last season playing for Watkins Mill," Franke said.
As spring approaches, make sure you're ready for the wrath of the Wolverines!

Hits : 886
About the Writer
Brandon Smith, Sports Editor
Brandon is a senior at Watkins Mill High School and a Sports Editor for The Current. He loves basketball and enjoys writing on the side. Brandon plans...