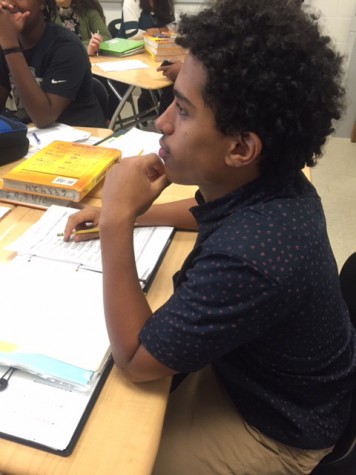 Alexa Colindres, Cheyenne King, and Sakeenah Nasser
October 15, 2015
Filed under Features
Sophomore Yishaq Woldesenebet walked off the football field last year at the end of the season and traded in his helmet​. For headphones. Woldesenebet is focusing on beats, from hip-hop, to R&B, and pursuing his dream to become a music producer. He is currently working with sophomores Matthe...